Planning for your wedding, which happens to be one of the biggest events in your life can be fun, eventful, memorable not to mention expensive as well. For most people, their wish is to have a beautiful wedding at large famous venues with statement pieces, expensive gowns, fancy dishes, a large cake and famous bands playing at their reception. Though there is nothing wrong with this, it's important to consider what your budget is and to seriously look into the expenses involved with planning a wedding. A wedding on a budget doesn't mean that it won't be as lavish and amazing as an expensive one. It might turn out to be one of the most beautiful and memorable days to you and your guests. In this article, we will be sharing tips on how you can successfully plan your wedding that will perfectly meet your budget helping you save thousands of dollars hence having a debt free wedding.
Focus on what is most important to you
Remember that this is your day so everything you do and spend on should only be influenced and determined by what you and your partner want.  Sometimes friends and family try to pitch in their ideas and as much as they do it with good intentions, you should mostly focus on what is important to you. Doing so will help you identify your must-haves and the things you can compromise on. Do you and your partner want an outdoor wedding? Is an intimate lowkey wedding ideal for the both of you? Are you interested in having a statement piece at your wedding? Do you want a live band? What meals should be included in the menu? Think about the weddings you've been to or the ones you've seen in movies. If there is an idea that caught your eye and you would like to actualize it at your wedding go for it. Also do your research as it will also help you determine the general feeling you want for your wedding day.
Ensure you book the priority services first
There are vendors and suppliers that are a must have in all weddings. Ensure you book them first as this can help you manage your budget throughout the wedding process. Food vendors, photographers, decor, cake maker, music/DJ, venue, transportation etc. are some of the things you should pay for first as they can take up more than 50% of your budget. Things like your wedding venue also determine the date of your wedding hence why it should be at the top of your list.
Find a multipurpose venue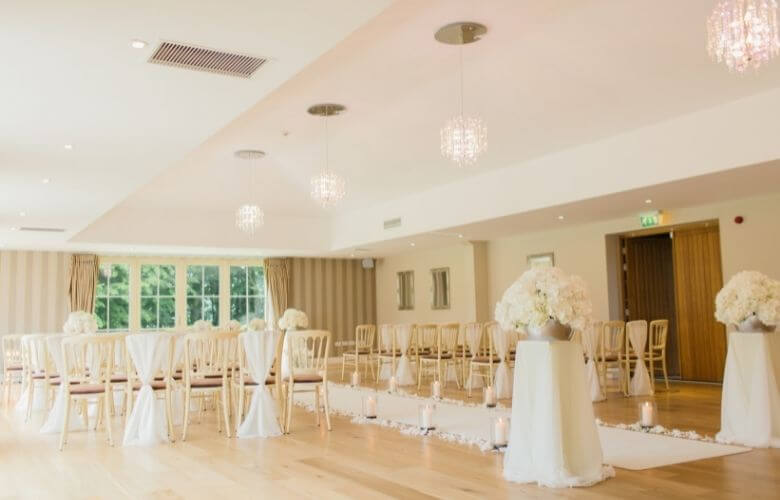 Finding a venue that can hold both the wedding ceremony and reception will not only save you money but time as well. You won't have to pay for two venues and also you get to save money on the travel cost. Alternatively, if you don't want to rent out a venue, you could opt to hold your ceremony at your home garden or your parent's if possible. If you plan on doing an outdoor wedding, ensure you have a backup plan in case of weather changes.
Get married during off peak seasons
Getting married during off peak seasons or mid-week is the easiest and best way to stay on track with your wedding budget. Wedding vendors and suppliers usually have much more affordable rates during such seasons so it would definitely be a smart idea to have your wedding during these times. Do your research and find out the days and seasons that are most popular so that you can avoid them.
Try some wedding DIY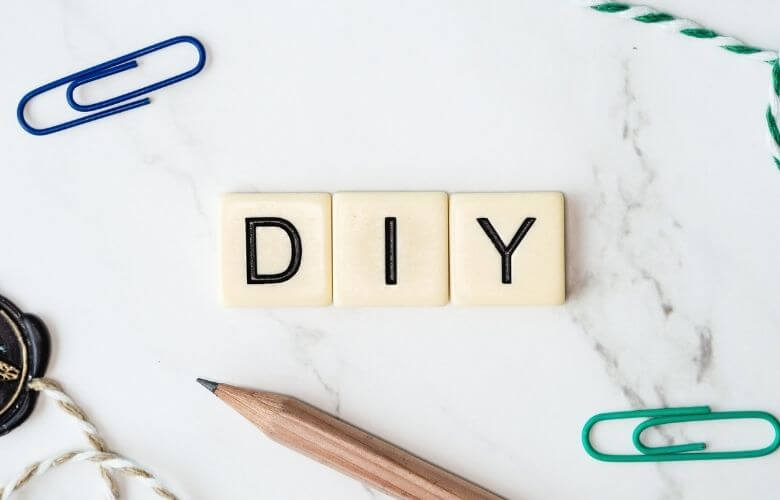 If you do consider yourself a DIY queen or king, then you can make some of the decorations yourself. Though it is important for you to know what you can DIY and what you should purchase. Some of the other things you can DIY for yourself include baking your own cake, making your own invitation cards or curating a playlist for your day. When it comes to things like lighting and setting up the sound system, it would be best if you left it to the professionals to avoid any damage which might end up costing you. Before you decide on going the DIY route, do your research beforehand and also ask for advice from your wedding planner.
Use local vendors and suppliers
Try as much as you can to support the local businesses and vendors around you from the photographer, florist, caterers and other suppliers. Not only will it be cheaper but they will also work with you to ensure everything is perfectly done. There might be a lot of heavy lifting involved but you get to save more money.
If you are in need of further financial assistance to make your wedding day a success, feel free to get in touch with the team at Braid Finance as we will help you secure the perfect personal loan that will meet your circumstances.