Have you spent one too many summers without a jet ski on the water? Well why wait another summer in Australia when you can have a jet ski right now. At Braid Finance our team of trusted experts know what it takes for an application to be approved due to their vast amounts of industry experience and finance credit partners.
You are in the best hands in the industry if you want to protect your credit file and get approved for finance. The team are guaranteed to review your finance application and find you a suitable lender. All you have to do is apply online it takes less than 30 seconds to get get started.
"*" indicates required fields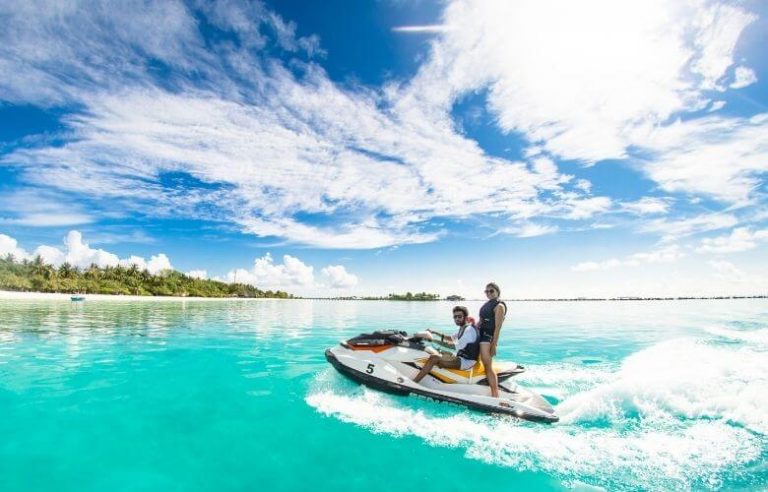 A secured personal loan for a jet ski is a loan that requires an asset for security. For this, you can use an item that you currently own or you could use the jet ski you intend to purchase with the loan as security, in this case some lenders may allow you to use the jet ski as security. As a borrower, going for a secured personal jet ski loan could be advantageous to you as it features lower interest rates, high borrowing limits and fewer fees. Though note with these loans, you are at risk of losing your asset if you fail to pay off your loan. At Braid Finance, our finance options range from $10,000 to $100,000 and you can pay over a period of up to seven years.
An unsecured personal loan is a financing option that doesn't require the jet ski as surety meaning that the financier will not necessarily repossess the jet ski.
For this loan, interest rates may be higher and you may also have a lower borrowing limit. You will take ownership of the jet ski at the time of the purchase and repay the loan to the lender over the agreed terms.
This is a good option if you are looking to purchase an older or low value jet ski.
Peer to Peer lending also referred to as P2P lending allows someone needing either a personal or business loan to borrow money from an individual or group of investors. These P2P lending sites match investors to borrowers. The platform operator acts as an intermediary between the investor and borrower. The P2P has a more flexible lending criteria where lenders are willing to fund loans to borrowers with poor credit scores. The loans can either be secured or unsecured.
Compare Jet Ski Finance Options
Interest rates. The interest rate charged on your loan will affect your monthly repayments and the total cost of your loan in general.
Loan term. Consider how long you would want to make repayments for. Going for a shorter term means your interest rate will be lower but monthly repayments will be higher whereas for longer terms, your interest rate will be more but less monthly repayments.
Eligibility. Not all loans have the same eligibility requirements. Before we match you to a lender, we will ensure that you meet their minimum criteria. From there, we will advise you on whether you should apply for the loan.
Balloon payment or deposit. We will find out whether you will be required to  pay for  either of the two. This is because it will affect your repayment size.
The good thing is that you don't have to compare these options yourself, as the team at Braid Finance will compare the 120+ finance options on your behalf matching you to the best lender.
Last but not least, before considering applying for a loan for a jet ski, it's important that you understand the type of finance you need, how much you need to borrow not forgetting what you can afford.
Refinance Your Loan Today
Get help today
choosing a loan 💡
Braid Finance is always more than happy to answer any questions you may have. All of our customers applications are individually assessed. If you have any urgent questions while we get back to you. Get in touch with us today.