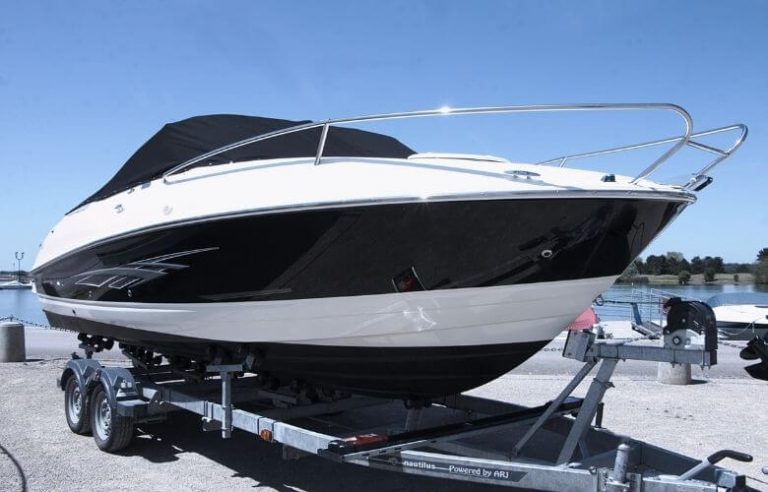 Has the time come for a new boat or to upgrade the old one to something more modern. Maybe a fishing boat setup is now more your style. We can help you make the change today. Just apply for your finance online and our friendly team will help from start to finish. You will be in your new boat in a matter of days.
If your dream has been to own a boat for the longest time, then we are here to help your dream come true sooner than you think. Just like cars, boats can be expensive and it may require a bit of patience if you intend on saving to purchase one but if patience is a virtue that you necessarily don't possess you don't have to stress.
There are a number of boat financing options available that you can turn to that will help you purchase your boat a little bit faster. Let's have a look at some Boat Finance options.
"*" indicates required fields
When comparing your options, be on the lookout for the following.
Interest rates. The interest rate charged on your loan determines how much you will end up paying at the end of the loan term. Always be aware of the rate you are being offered.

Loan term. Boat loan terms can be set for short periods of time such as 6 months to a year or longer periods such as 5 years and above. Going for a shorter term means your interest rate will be lower but monthly repayments will be higher whereas for longer terms, your interest rate will be more but less monthly repayments.

Minimum repayments. It is important for you to be aware of what your minimum repayments are for your loan and whether it fits well with your income and budget.

Fees you will be charged. There are lenders who charge a monthly account fee on top of your loan or early repayment fee. Make sure you are aware of any fees that are applicable to avoid having to pay more money than you had expected.
A Secured Boat Loan is a type of loan where the boat, jet ski or other marine vessel you bought using the funds provided act as collateral/security for the loan.
A secured boat loan option is perceived less risky for lenders because they have security over a tangible asset which in the case where you fail to pay the loan, the lender may take possession of the asset and sell it to help recoup costs.
Some of the benefits of a secured boat loan:
Lower Interest rates
Higher Approval Limits
Quicker Approval Timeframes
Some things to consider:
Lenders will restrict the type and age of boat you can purchase
If you fail to make payments in a timely manner, the lender may repossess your boat
Some lenders may charge you an early termination fee if you repay the loan off before agreed loan period
This type of Boat Finance applies to individuals or companies purchasing a boat that will be used for business purposes. A Commercial Boat Loan has lower interest rates compared to Personal Boat Loans and has a variety of options under it such as Hire Purchase, Chattel Mortgage and leasing. Any of these options could be the best solution for you and your business.
Some benefits of a Commercial Boat Loan:
Lower Interest rates
Higher Approval Limits
Flexible security options
Some things to consider:
Need to be able to demonstrate commercial benefit
Usually will require full financial documents for approval
Slower turn around times
Some of the benefits of personal loans;
Flexible and versatile
No restrictions on type or age of boat you can purchase
Multiple purposes eg purchase boat and pay off credit card
Personal loans have lower fees
Some things to consider;
Interest rates may be higher
Loan approval limits are usually lower
Stricter lending criteria
The rate and approval of personal loans are influenced by your credit score
Ready to set sail?
Talk to Braid Finance about financing your next boat.
Let us compare the different finance options on your behalf and we will match you to the perfect lender that meets your needs.
A boat loan is when a finance company or a lender, provides you with funds to purchase the boat and uses the boat as security. Boat loans can either be in the category of personal use or business use. A boat loan can also be a secured personal loan that is specifically designed to finance a boat.
The different types of boats you can purchase using these loans include bass boats, bowriders, cabin cruisers, house boats, motor yachts, sailboats, trawlers, game boats, catamarans.
Get help today
choosing a loan 💡
Braid Finance is always more than happy to answer any questions you may have. All of our customers applications are individually assessed. If you have any urgent questions while we get back to you. Get in touch with us today.