Australian Premier Finance Review
Australian Premier Finance Car & Motorbike Loans
Australian Premier Finance has been providing automotive loans for over 18 years. They can assist you in applying for car loans, motorbike loans, SUV and 4WD Loans. They have finance products suitabe for full time, part time, and casual income earners. There is also finance products available for those living on weekly centrelink and pensioner payments.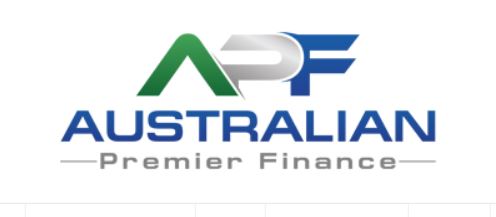 Apply Online
Choose your loan type and start your application online. We gurantee your application will be assessed.
Protect Your Credit File
Braid Finance will protect your credit file by matching you with the lender that best meets your individual situation.
Compare
We'll compare your loan with 120+ finance products and advise you of an all suitable lenders across Australia immediately. 
Approval & Funds
If you are approved, sign your contract and receive your funds.
Apply for APF Car Loan through Braid Finance
Australian Premier Finance Car Loans
When it comes to finance the experts at APF know what they are doing with over 18 years experience in the lending industry. To apply for a car loan through Australian Premier Finance you must be 18 years of age, an Australian Citizen or permanent resident. They provide loans to purchase new cars, used cars, people movers and 4WD's up to maximum 20 years of age at time of purchase from a Licensed Auto Dealer or Private seller. You can apply for a minimum loan amount of $5,000 and up to a maximum loan amount of $25,000.
Having a good credit history with no bad marks will make your finance application approval quicker. However, if you do have a bad credit history there may still be financial products available to suit your current situation. They have helped 100's of everyday Australian's over the past 18 years to get approved for a car loan. They are based in NSW and provide automotive loans to customers in Adelaide, Sydney, SA, QLD, VIC, NSW and Perth WA.
They specialising in providing consumer loans to approved applications to purchase a new vehicle. You have the option to purchase your vehicle from a dealer or private seller. If you have been knocked back by other lenders and major banks then Affordable Premier Loans is a financial lender to consider. The provide a second chance car finance option with no deposit required. The best thing is all you have to do is apply below through Braid Finance and let our team do all the hard work for you.  
Fine Print to Note: Australian Premier Finance does require your vehicle to be comprehensively insured and you will need to provide the Certificate of Currency to us prior to issuing a car loan.
Australian Premier Finance Motorbike Loans
The team at APF Finance have been providing motor bike loans for the past 18 years. If you are looking to purchase a new motorbike or purchase a used motorbike up to a maximum of 7 years of age. Then a motorbike loan through Australian Premier Finance is something to consider. The team at Braid Finance will be able to help you wtih all your questions from start to finish after you apply. You must be over the age of 23 and be an Australian Citizen or permanent resident. Must note if you have more then one borrower making an application, they must be the partner, de facto partner or an immediate relative living in the same houshold. There may be costs associated to late payments, early repayment fees and account fees. Be sure to talk to Braid Finance about what is best for you.
APF Car & Motorbike Loan Documents
Minimum documents for each applicant where applicable: 
Identification (Photo Drivers Licence showing your Current Residential Address, and 1 other form of non photo ID)
A minimum of 90 days (3 months) most recent bank statements for each account held by each applicant – which we can arrange online
ALL current loan statements (personal loans, short term loans, housing loans etc…)
Proof of income: minimum of 2 most recent payslips from your employer
Most recent Centrelink statement (if receiving benefits) which we can arrange online
Rental statement or Letter of board signed by the landlord (with amount of board paid/week – name, address & phone number of the landlord and state how long you have been boarding at the address)
2 x references (Full name, address & phone number of 2 people – at different addresses)
If you need help with your APF Car loan or motorbike loan finance application apply above and the team at Braid Finance will be in touch.
Company Details: APF Loans: ABN: 54 104 959 435 – Australian Credit Licence Number: 390093 
Get help today
choosing a loan 💡
Braid Finance is always more than happy to answer any questions you may have. All of our customers applications are individually assessed. If you have any urgent questions while we get back to you. Get in touch with us today.