ANZ is one of the big four Australian banks, along with the Commonwealth Bank, National Australia Bank (NAB) and Westpac. The ANZ Bank had in turn been founded in 1951 as a merger of the Bank of Australasia and the Union Bank of Australia, which were established in 1835 and 1837 respectively.
Read More
.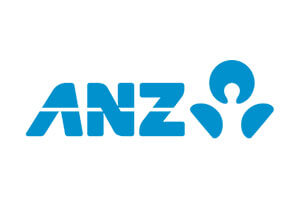 Apply Online
Choose your loan type and start your application online. We gurantee your application will be assessed.
Protect Your Credit File
Braid Finance will protect your credit file by matching you with the lender that best meets your individual situation.
Compare
We'll compare your loan with 120+ finance products and advise you of an all suitable lenders across Australia immediately. 
Approval & Funds
If you are approved, sign your contract and receive your funds.
Apply for ANZ Car Loan through Braid Finance
ANZ Bank has a number of personal loan types available with fixed and variable interest rates. Generally a good credit history will go a long way to getting approved for a personal loan through ANZ Bank.You may want to buy a new car, consolidate your debts, make home repairs or renovations, take a trip or get some Christmas presents. Their loans start at $5,000 minimum and extend up to $50,000 for personal loans. You can get same day cash if you have a great credit score and all the documentation required in order, however this is not guaranteed. One thing to consider is there may be early repayment charges if you want to repay your loan within 1 year. As minimum terms are 1 year with a maximum option of 7 years. So talk to your bank or the team at
Braid Finance
about the best way to apply for a ANZ personal loan today.
ANZ Bank Car Loans
There are a number of car loans available through ANZ Bank to purchase a new car with a good credit score and bad credit score. If you are someone savvy with your money and most likely have a deposit for a car saved also then applying for an ANZ Bank Car Loan could be an easy option for you. The best way to find out is to contact Braid Finance and they will be happy to help free of charge. If you are looking for an unsecured or secured anz car loan there are number of things to consider before applying. What are the terms and what are the interest rates. The team at Braid Finance will be able to explain the fine print and what that means in your current financial situation.
ANZ Bank Loan Calculators
If you are looking to find out your potential loan repayments through ANZ Bank. Then take a look at their available loan repayment calculators. This is a great way to get an estimate of your monthly loan repayments and estimated costs across the term of your car loan.
Get help today
choosing a loan 💡
Braid Finance is always more than happy to answer any questions you may have. All of our customers applications are individually assessed. If you have any urgent questions while we get back to you. Get in touch with us today.